Why BBW are Shedding Their Clothes
The term, "big, beautiful women" has become a euphemism for the porno industry. Not even "Cosmopolitan" can resist it, pointing out there has been a 47% increase in BBW porno interest.
BBW was not first coined to describe pornographic fat women. The term was initially used in 1979 by Carole Shaw when she launched a fashion and life-style magazine for plus-sized women. Her magazine became an instant resource for big women everywhere and continues to be a hot topic for BBW pride.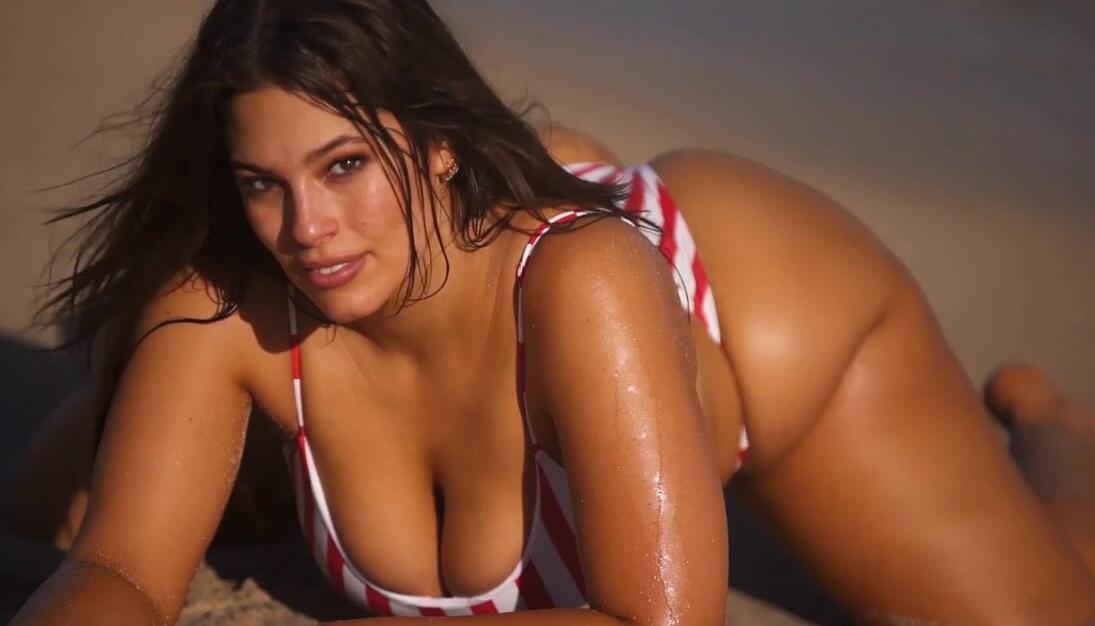 The Bikini State
There's no denying we're seeing more skin and less clothing on big, beautiful women. "Skorch" magazine founder, Jessica Kane was scorched by public opinion after posting a photo on Instagram that showed her plus sized figure in a swimsuit. This is on the heels of Gabi Gregg, designer of the fatkini, which shows a whole lot of gorgeous body inside two very small pieces of cloth.
The shock and awe was that big girls were wearing swimsuits and bikinis like "normal" human beings. Fat admirers felt stripping away to beach clothing while at the beach was a brave thing to do. Big, beautiful women object. It wasn't bravery at all. It was the simple desire to bare the skin to the sun and waves and enjoy beach life just like everyone else. If they have a little more flesh than the average, so what? It's not like grandma's pouch and two skinny legs were a swimsuit contest winner, either, but she drank her share of margarita's while sunbathing in a lawn chair in nothing more than a skimpy, one-piece suit.
Even China is turning its eye to the bountiful flesh of big women. This year, they held a big butt contest, with contestants wearing a thong that covers in front but leaves the butt cheeks wide open. The nineteen-year-old winner has such a spectacular rear, she wears baggy pants in public.
BBW in the Nude
Italian photographer, Yossi Loloi turned the art world on its ear with his "Full Beauty" project, a collection of nude photographs taken of women between 350 and 600 pounds, between the ages of twenty-three to fifty. He captures a soft, demure quality in his subjects, bringing out their complete femininity. He said the collection was designed to challenge our accepted notions of beauty, sex, size and the female body.
Big, beautiful women are revealing their bodies as they never have before. Along with fatkinis, they were short skirts, short shorts, and short little tops. They splash down in magazines for sexiest women. They are out to prove that a few extra pounds don't make them less desirable. It doesn't make them less feminine, less provocative if they have a plus-size figure. They have a lot of love to give, a lot of talent, a lot of great ideas and interests, and it's all wrapped up in a big, beautiful body.
Isn't it great you can find BBW singles to date in your local area or even halfway across the country if you're traveling? Make use of a dating app that caters to your preference and let's see what's out there.
Read Related Articles:
The Best BBW Site for Meet-Up's
For BBW Lovers Only
Big Beautiful and Abundantly Yours
The Truth about BBW Women
10 Online Dating Profile Pics to Avoid When BBW
How to Help a BBW to Build Body Positive Image
Pros and Cons of Dating of BBWs
How to be Sexy at BBW Dating
How to Meet and Date BBW in the US
How Should BBW Take a Selfie
Sex and BBW Dating-What the Science Shows
Men Explain Why They Like BBW Dating
Back To Curvy Dating Blog & Tips