Men Explain Why They Like BBW Dating
Do men really like women with a few extra pounds and some curves? Would you be surprised to know that YES they really do? Sometimes even more than skinny girls.
It's true that some women who are curvy are self conscious about their weight or even their body shape. After all, the media gives us such unrealistic depictions of women who are super thin or very athletic, or who have had plastic surgery. These standards of perfection are actually less common in real women living all over the world and in your own country.
Real women do have curves. Some women are also plus size or even thick or chubby. But just because some women feel pressured by other women to be thin, the MEN are actually happy with plus size women just the way they are.
Some men love BBWs and curvy women, and no, not all of them are similarly big. Some athletic and skinny men like big girls. Some black men love BBWs and so do some white men, Asian men and Latinos. There's really no rule about who likes who, except that there are probably millions of BBW admirers out there.
What are some of the reasons why men are starting to really pay attention to bigger girls?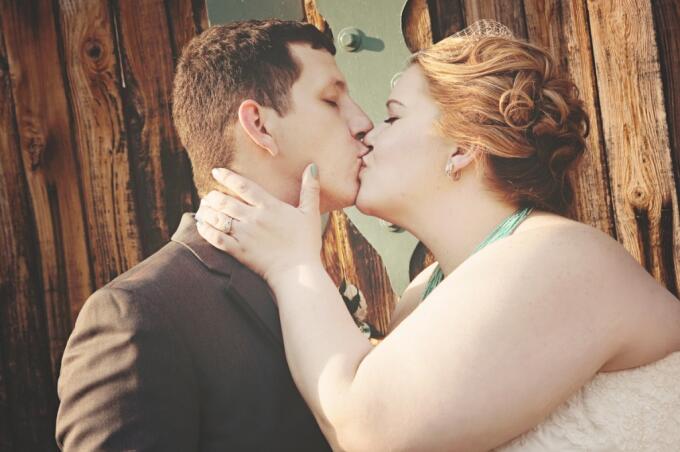 1.Because bigger girls have more feminine curves.
Skinny women sometimes lack the curves that a man finds very sexy. Larger women have larger frames and more fat tissue in the breasts means larger breasts—a fantasy of most men! A lot of men also love the idea of fondling a woman's butt and the bigger the better. While a lot of women are unfortunately self-conscious about NOT being skinny, men are actually fantasizing about these "imperfect flaws".
2.Bigger girls enjoy sex more.
Bigger girls are less concerned about looking perfect. Furthermore, perfectly sculpted females may often have a "just lay there" mentality, in which they hope the men guide them through a sexual experience. Bigger girls focus more on pleasing a man, on reading and expanding their intellect. Bigger girls are more open-minded and sometimes more experimental.
3.Bigger women love to have fun going out.
Bigger women love to eat and drink—and that means more partying and less worry about maintaining a diet. Sometimes it's a great date to snack on pizza, enjoy a few beers and wake up to a full breakfast. Guys like to have fun and bigger girls are ready to follow their lead. Oftentimes with skinny girls they have their own idea of what a date should be and a lot of it's "testing" a man, seeing if he's worthy. A big girl just wants to have fun.
Why not start looking for a BBW or curvy date today? You can use a dating site or app to easily locate members in your area and who meet your specifications. You can even choose demographic or body type data, as well as limit according to your preferred race and ethnicity. Start looking curves dating today!
Read Related Articles:
What Kind of Man Likes BBW Best?
Do You Prefer BBW or Petite?
Now is the Best Time Ever to Date as a Curvy Woman
Back To Curvy Dating Blog & Tips