Top 5 BBW Dating Apps
Bigger is better! And that's certainly what lonely men search of Big Beautiful Women want. Some of the most popular websites in dating are BBW niche sites, as they provide a more welcoming environment than the average Tinder-like dating site which tends to focus on skinny people looking for other skinny people!
A BBW-specific site matches up BBW and the people who love them most. Whether you're physically fit and like BBWs or are a Big Handsome Man looking for someone to connect with, you're sure to find what you want by using a dating app that caters to your preferences.
Let's review some of the best features of the top 5 rising star BBW apps. You can find these apps on IOS or Android phones.
NO.1 Large Friends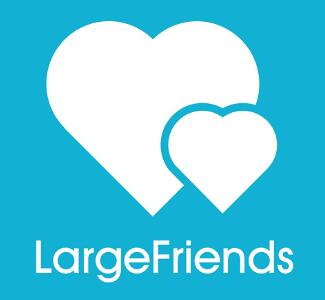 The Large Friends app offers long-term relationships, friendships, and marriage compatibility testing. The focus is on creating a comfortable environment. With over 17 years of experience and an estimated 1,400,000 members, it is called the #1 BBW dating app for curvy singles and their admirers. Features forums for chat, BBW beauties highlights, instant messaging and a "Let's Meet" option with first date ideas for you and your partner. Users can upload photos and create a profile for free. Other features include Free Winks to anyone you like. If you receive an email from a Gold Member you can reply back free. However, you cannot initiate emails or instant messaging unless you pay for Gold Membership. However, standard "free" users can search profiles for free. The app is available on IOS(Available later) and Android and has an easy to use swipe format. You can send roses to the singles you like and customize your search for any criteria.
AppStore(Available later) GooglePlay
NO.2 Curvy BBW Dating and Date Hookup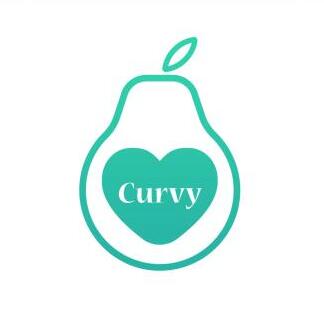 This app offers plus size dating chat and is more focused on a hookup or one night stand sort of relationship. This Tinder style app, known by its logo of a pear, as in the pear body shape, offers competitive BBW dating features, including the ability to send roses with "Curvy Coins." You can browse through profiles and share moments via texting. What makes this app unique is that it also lets you choose a variety of relationship types, whether it's sugar baby, cubs looking for cougars, LGBT or even threesomes. Some users did complain about the lack of filtering when you receive messages from men all over the world, and in some cases, far away from the local vicinity. As far as free options go, only winks and reply messages are allowed with standard membership. The app is available on IOS and Android.
NO.3 Woo Plus Curvy Girls Dating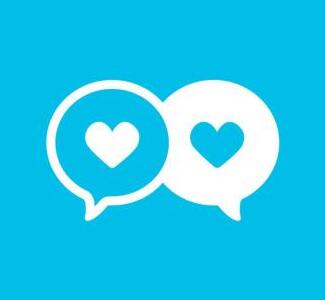 Woo Plus offers a large dating community for BBWs and Big Handsome Men, not to mention all men who happen to love plus-size women. The app has even been featured by the likes of BBC and Vice. No wonder it's had almost 500,000 installations. The WooPlus app does offer some unique features that other apps don't have like Voice Chat, recorded videos, and FREE voice chat between people you match with. Other features include the ability to swipe profile cards for quicker matches, as well as instant messaging and photo sharing. This far it's created over eight million matches and boasts over one million users. There are also gay and bisexual options as well as categories for hookup, one night stand or even just online flirting. The app is available on IOS and Android.
NO.4 Big & Beautiful People Meet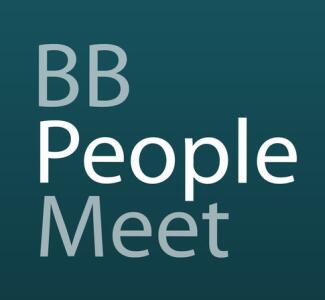 People Media's app is a top subscription dating app for meeting BBWs and offers some unique features for free and registered users. You can view profiles with photos and complete your own. You can swipe across profiles and even see who's been viewing your profile. You get daily matches and can rate each possibility according to looks and disposition. When you subscribe you get the ability to send and receive emails, see who's interested in you and even tracking when someone reads your message. You can set up a photo album, share your common interests and get notifications for when members interact with you. Complaints from users focus on limited interaction for the free plan. You can sample the app on Apple IOS or Android.
NO.5 Beesize-Big Beautiful Women Dating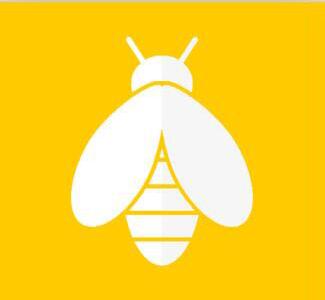 Beesize's app is ideal for all BBW admirers, whether they are plus size men themselves or simply like the natural curves of a woman. Features include a very friendly interface with photos and profiles, browsing options, including multiple choices at once, and the ability to swipe quickly. You can register and upload photos for free. The app offers a complex matching system (with a percentage of how well you match with each other) as well as colorful but simple graphics. You can also share activities to your social media accounts and invite people you know. For free ervices you can still see all users, upload more photos, and even check who's been watching you. This is also a re-release since the original match feature and app have been retooled. The Beesize app is fun to use when you want to keep things casual but want to be more comfortable around the person you're dating. (Perhaps the only downside mentioned among users it is that premium access opens most features but free membership only gets as far as seeing other users and find out who visited your profile. There is also a "report" feature, since the app and site doesn't approve of sexual photos on your profile. For IOS, the app is located here and for Android as well.
Conclusion
Download all five apps and analyze the best features, especially the one you get for free. This will help you determine if you really like the opportunities the app brings you or if you can really spare extra money to get all the full features of a gold membership. The best apps of the group appear to be Large Friends and Curvy BBW Dating—one pushing long-term and the other encouraging casual couplings. These apps also give you the most to do for free in comparison to paid subscriptions.
Why not download all five apps and compare the ease of use and navigation (the swiping feeling) with the other apps to see which works best for you? Then, try to take advantage of any free winks or ice breakers questions to test your chemistry together. There really is no clear cut answer about what works for best. The correct answer is "what works for you", not just what costs the least and offers the most features, but also how much local response you get from each app. Sometimes results can vary greatly from state to state and city to city.
Experiment with each one but take notes on each app's selection of singles. Some might be better than others. When will you know if the great BBW app experiment was worth it? When you're in a great relationship and no longer have to look or yearn for a perfect partner!