Pros and Cons of Dating of BBWs
Have you ever thought about dating a Big Beautiful Woman? Maybe you've never actually thought about it before…until you met a curvy girl who just blew your mind! Or maybe you've always been secretly attracted to BBWs but never actually thought of just dating them exclusively.
There's no right or wrong answer, but it might actually help you to consider the pros and cons of dating BBW body types. Obviously some men like it but some men don't. Some men will never date anyone over 150 pounds because they want perfectly fit girlfriends. Many other men are attracted to BBWs and will definitely go out with them!
Then there are those men who are "undecided", meaning they pay closer attention to personality and chemistry. They really see sex and dating as a melding of the mind, not just physical attraction.
So let's talk about both the pros and cons of dating a curvy woman and see what you personally think about the idea.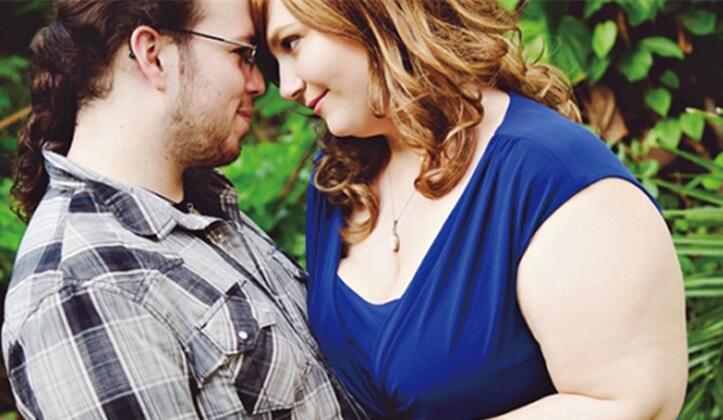 Pros of Dating BBWs
1.Dating a big girl tastes great!
No, we're talking about sex! Actually, we're just talking about the fact that big girls enjoy eating and not freaking out about calorie counting, carb counting or fasting diets. Big girls accept their body size and focus on enjoying life. They're almost always "foodies" who enjoy trying new restaurants. Many of them even love to cook. If you love food and living in the moment date a BBW!
2.BBW women tend to be more fun and funny.
We don't like to perpetuate stereotypes but yeah, a lot of big girls are known to have a great sense of humor and love to have fun. Many women who are skinny or fit are so obsessed with looking physically perfect, they forget to have fun. They forget to laugh. A big girl is always looking for a fun guy who won't judge her and just wants to have a good date.
3.BBW women tend to be smarter.
They're oftentimes avid readers, smart conversationalists and actually do take an interest in men. Many skinny or fit girls are the opposite. They wait for the guy to do all the talking. They're so used to men hitting on them they actually FORGET to be interesting. Big girls focus on being awesome!
Cons of Dating BBWs
Big women are obviously not perfect either.
1.Some (though not all) suffer from low self-esteem.
You as a strong man must be confident and be supportive of her, assuring her that she's beautiful and attractive. Be communicative and make her feel sexy.
2.Some (though not all) may have some medical issues to deal with.
It's true that some big beautiful women are perfectly healthy. They get regular checkups and exercise and have a clean bill of health. On the other hand, some BBWs do struggle with obesity, heart problems, diabetes, knee problems and other issues. Be patient and understand why this can happen.
As you can see the pros outweight the cons. Here's the real issue: are you attracted to big girls? Then follow your instincts and start dating them! There are apps nowadays that will help you refine your BBW search!
Read Related Articles:
How to be Sexy at BBW Dating
How to Meet and Date BBW in the US
How Should BBW Take a Selfie
Sex and BBW Dating-What the Science Shows
Men Explain Why They Like BBW Dating
Back To Curvy Dating Blog & Tips