Tips to Help Curvy Women Feel More Beautiful
Are you plus size and feeling self-conscious about your body? It's natural to feel this way but it's totally wrong! Your instincts are misguided. In fact, most men don't care about perfect bodies or figures. They're more interested in your good qualities, sexy personality and the way you carry yourselves. Remember this: the way you see yourself is the way that others will also see you.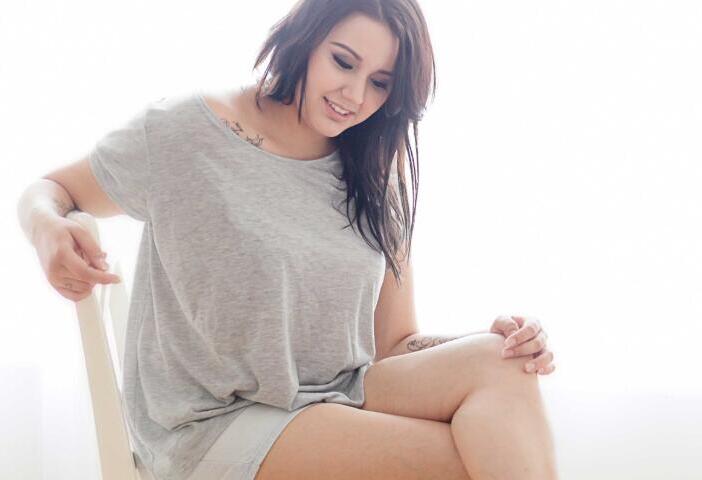 So if you are always self-conscious about your body, men will pick up on this negative energy and be less excited. They may be frustrated or even questioning their attraction to you. NOT, mind you, because of your body. Rather it's your MIND. Your energy that matters.
This tells us that improving self-confidence is the real issue. Here are a few tips for women on how to feel more beautiful.
Always dress up. Don't go out looking "average" or just throwing clothes on like you don't care. Dress up, invest time in making yourself look good by wearing a dress you like.
Spend more time around men that make you feel good about yourselves and men that are attracted to your body. Avoid those guys who are rude or passive about it. Why give them the satisfaction?
Work regularly out and eat better quality food. It doesn't really matter if you lose a lot of weight because simply BEING HEALTHY will make you feel more confident and good about yourself.
Get used to the idea of a man loving your body. Watch BBW porn or read erotica if that helps you feel sexier and know what you desire from a man in bed.
Focus on thinking positive and surrounding yourself with more positive influences. You only allow doubt and insecurity to grow by dwelling on obsessive thoughts. Remember, you decide to feel self-conscious about your weight. It's a choice and it is the power you still have to change the way you feel. Change your lifestyle and way of thinking so that you accept yourself.
Remember to wear dresses and outfits that are form fitting. Not too tight but not too loose either. Accentuate your best curves and then neutralize the other pieces of clothing so as not to overwhelm a guy. Keep it subtle but sexy. Confident but not too revealing or shameless.
Increase communication with your partner. Look into his eyes and talk to him well before sexual foreplay. Learn to be comfortable in each other's presence. Try to keep the lights on so you can both get used to being naked and vulnerable in each other's arms.
Ultimately the people you let love you are the ones who help determine your self-esteem. So don't leave love and dating up to chance. Use a dating app or a website to help find the right match. One of the best ways to search is to use a BBW friendly dating site. This can help you find someone who likes bigger lovers and who will be instantly pre-screened to accept you and like you for who you are. Why not see how it works?
Read Related Articles:
How to Be a Happy Curvy Girl
Now is the Best Time Ever to Date as a Curvy Woman
What's the Best Body?
Back To Curvy Dating Blog & Tips