How to Be a Happy Curvy Girl
YES you can be happy and curvy. And contrary to popular belief, no you don't have to be lonely, self-conscious and ashamed. It's all about attitude and there is plenty to be happy about, regardless of body shape. In fact, you should be happy to be a plus sized girl because plus size IS sexy, now more than ever before.
Are you a curvy girl who's had mixed results in dating because of the negative attitudes of some men? It's unavoidable that some guys out there will not like you. Worse yet, some people even become abusive about it and "fat-shame" someone just for being a few pounds overweight. While Hollywood has gotten better about this problem in recent years, it's still a stigma that exists.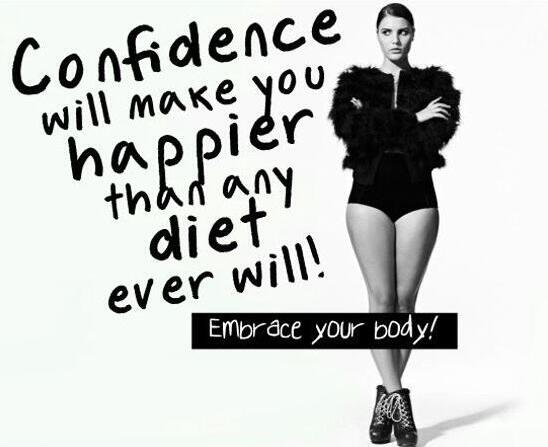 The Psychology of Shyness
Some men might even say they never date a big girl. If you don't have a lot of dating experience such a rejection might be discouraging. But remember this—EVERYONE has been rejected at some point. Supermodels are sometimes rejected. Handsome guys, beautiful actresses they've all been turned down. Average looking men and women are even more frequently rejected.
Why so? Simply because they are not compatible with the other person. Some people are rejected for physical reasons, other people are rejected for intellectual reasons. It happens to everyone.
So don't let one bad experience turn you off of dating. What if you met someone that LOVED BBW women and plus size dating? What if these guys were very attracted to you and your body shape? Wouldn't that help you to be less self-conscious and more open-minded to the possibilities?
Be Happy With Yourself!
The best way to be happy is to embrace yourself, your mind, your body and soul. Instead of dealing with rude guys or uninterested guys focus your attention on the men that like you and reach out to you. Some women "pre-screen" BBW lovers on their dating profile for example. They can say something like "if you don't like BBW women keep on swiping". This is smart because it filters out guys that are not compatible immediately, while only allowing pro-BBW guys to instant message you.
The key to being a happy curvy girl is to LOVE your body and stop apologizing for who you are. Remember, the sexier you feel, the more turned on the guy will be. Embrace your identity and improve the quality of your dates and the bachelors who woo you. Focus on interaction and flirting and not discussing negative things like weight or trying to lose weight. If you're active and eating right that means you're healthy and that's all that matters. Your body should be appreciated by your ideal man, no faking and no promises to lose weight. Be yourself and love yourself.
One way to be happier faster is to STOP wasting time chancing it at the bar or club scene and instead take your search online. You can quickly find men who are friendly to curvy women and who actually like your body. These can be BBW admirers or even Big Handsome Men, depending on what you're more comfortable with. Why not expand your search and find the ideal relationship?
Read Related Articles:
Now is the Best Time Ever to Date as a Curvy Woman
What Kind of Man Likes BBW Best?
How to Choose a BBW Dating Site?
Back To Curvy Dating Blog & Tips